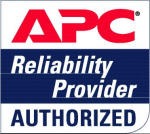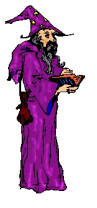 Technology Division
At Wizard Systems, Inc. our flagship Technology Division has been providing technology solutions and services to organizations since 1978. From retail outlets to major teaching hospitals, manufacturing plants to nuclear plants. Federal, State and Local governments. We have worked with a variety of business types, sizes and styles. Our thirty-two years in business have given us a unique perspective and penetrating insight into the relationship between business and technology; both the way it is and the way it should be.
Wizard Systems was there for the birth of the computer revolution. We knew immediately that there was a future for those 'toys' that we now call PCs. And Wizard Systems was there to help shape that future. And we are still here; helping businesses of today to attain their future through technology -- Technology With a Touch of Magic!™
---
Wizard Systems' Technology Division offers a full range of technology products and services for businesses. We currently focus on companies, or departments, with two to two-hundred computers. If your company is in that range and you are in need of quality technical services then we are your best choice.
Technology promises a future full of magic. Don't go to a charlatan that tries to fool you with impressive sounding words and high-tech slight of hand. You deserve the real thing.
You need the Wizard!
---
Technology Services & Solutions
Technology consulting

Project management

Pre-Project analysis

Post-Project review

Networks

Design

Installation

Maintenance

Analysis services

Bid analysis

Site analysis

Security analysis

Websites

Site design

Site maintenance

Power Protection

NCPI analysis

Surge suppressors

Back-up and UPS systems

Rack systems

Hardware racks

Power distribution

Cable management

Monitoring systems

Rack cooling systems

Software

Retail Software

Custom Software

Hardware

Custom systems

Storage

Monitors & displays

Home & Office Automation

Lighting control

Home & office theater systems

Cabling systems

pre-wiring, bulk & builder supplies

LCD & plasma displays
If you are interested in discussing your technology project with us then please send an email or call us at:
815-385-9778
---
Our website is undergoing a major technical upgrade. At the present time all orders for hardware and software must be made via telephone. In the very near future you will be able to order from us online.
If there is something you are interested in please call us at 815-385-9778 or send us an email describing your requirements.